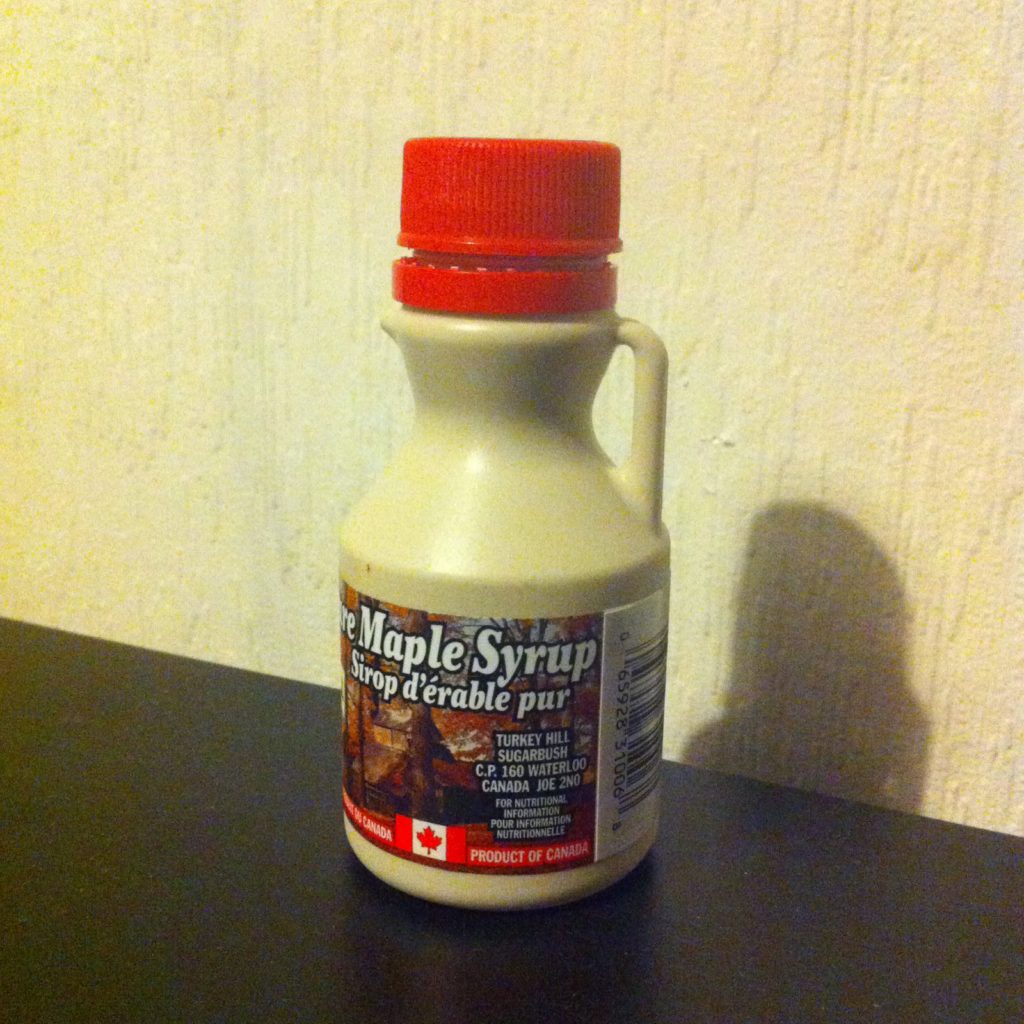 Yes, this maple syrup is super-Canadian, but maple syrup features in the book. So nyah.
Jessie desperately wants to get over her ex-boyfriend, and can't think of any way better than spending her summer in her mother's New York City apartment with her best friend Emma. There's even a potential new love interest on the horizon for her, Ben, one of the actors in her mum's play. The only thing that seems to stand in the way of her happiness is her relationship with her mother, which has always been difficult.
Finn has two major problems. One, he is in love with Sam, his best friend's girlfriend, and two, he doesn't know how to tell his dad that he finds the idea of working in insurance utterly boring.
Coincidence after coincidence has Jessie and Finn sharing scenes – but it seems like they will never properly meet!
It took me a while to get into Jessie Hearts NYC, because it's quite succintly written and I prefer a bit more detail to draw me in, but after I got to know all the characters I was hooked. I loved that Jessie and Finn keep bumping into each other. It might be a tad unrealistic, but it's so much fun (in a frustrating kind of way) to keep seeing them come so close to
talking only to go their separate ways!
I was also really interested in Jessie's complicated relationship with her mum. They don't relate to each other very well and this has caused problems throughout Jessie's life. Emma, Jessie's best friend, was a bit of an enigma, but I'm not too bothered because she has her own book!
I finished reading Jessie Hearts NYC over a month ago and it's really stuck with me, partly because of the relationship between Jessie and her mum, but also because it's full of vividly memorable scenes, like a good film (which it could be). New York plays a really important role in the story, providing a vibrant backdrop for all of the emotional drama, and even though I've never been there, it was easy for me to imagine the locations.
I would recommend Jessie Hearts NYC to those who would like a quick, romantic read, but also to those who love reading about difficult mother/daughter relationships. I loved Della Says: OMG! so I will definitely be reading Keris' other books, and to be honest, I'm ashamed it took me so long to read this one!