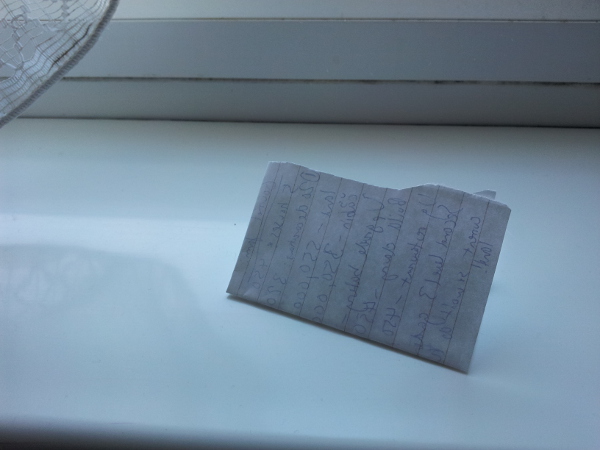 The students and teachers at the Gallagher Academy for Exceptional Young Women pretend that the school is an exclusive private school in order to hide the fact that it's a government-funded institution, intended to train future spies. Cammie Morgan, the headmistress' daughter, enjoys every part of this charade until one night, on a practice mission, she meets a boy from the town who assumes that she is just as normal as he is. Cammie thinks he's cute. Her friends think he's a enemy agent. And her mother can't possibly be allowed to find out about their burgeoning relationship.
Looooooong title. Short book. I'd Tell You I Love You, But Then I'd Have to Kill You is a quick, fun story set in a fabulously unusual school. I loved all the little details – from the lesson topics, to the mechanisms that disguise the building's real purpose when outsiders arrive. The mission scenes are exciting and funny and I really looked forward to the dramatic final operation. I also loved Cammie's friends – the mix of characters in the group is a bit of a YA cliche, but it works in whimsical stories like this, and they're all intelligent, hard-working, determined young women. I think Liz, the clumsy genius, is my favourite, but I suspect that my opinion is subject to change!
Cammie has a lot to juggle: secrets, feelings, and spy-schoolwork, and at times I felt like that the book jumped potentially interesting scenes. An example from the start of the book – Cammie skips over telling us about the homecoming of her school 'sisters' and why they stayed up all night, and I thought that could have been such a good scene. I also wanted more scenes featuring Cammie and her mum together, but I expect that their relationship is explored in more detail in the rest of the series. I didn't find Cammie's voice completely engaging, and as a result, I felt slightly distanced from her, but hopefully that will also improve.
I would recommend I'd Tell You I Love You, But Then I'd Have to Kill You to fans of boarding school stories, with a caveat to bear in mind – it's intended for the younger end of the teen market. There are a few serious moments, but for the most part, it's a gentle and light-hearted read.