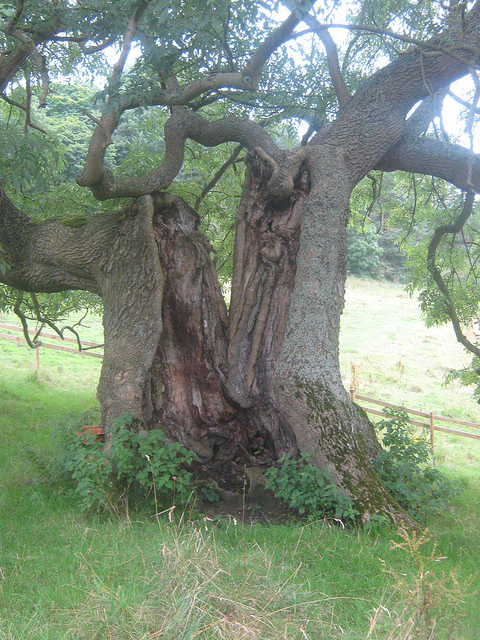 Meghan Chase is not particularly excited about her sixteenth birthday. She doesn't expect her mother and stepfather to remember it, and she only has one friend at school, where she has never fitted in. But when she gets home, she finds her mother, bleeding and unconscious, and her brother Ethan is no longer the sweet, loving child that he has always been. She quickly learns that the child in the house is not Ethan at all but a faery changeling, and that she doesn't have much time to find Ethan and bring him home.
I had read a couple of reviews of Julie Kagawa's books before but only picked up The Iron King after I was given a copy at the MIRA Ink Blogger Party, where there was a live video call with Julie Kagawa. All the other bloggers there were thrilled and she came across as a really nice, friendly person so I knew I would have to read it before the year was out.
At first I found it a bit difficult to get into The Iron King. The story didn't immediately grab me the way that Holly Black's Modern Faerie Tale series did, and I found Meghan a little frustrating as she so easily accepted the meagre information that other characters gave to her about what she was getting herself into. I have the same problem with many books though – sometimes I find it unbelievable that a character wouldn't just refuse to get involved without all the information I would deem necessary. I made a similar comment in my review of Tithe.
However, about halfway through I was hooked. I love the idea of the Iron Fey, created when human's dreams shifted away from nature and towards science and technology. I also liked seeing how Meghan grew up and became a stronger person, and as the story that I think will be the centre of the series emerged, I felt myself settling in for the long haul!
I also really liked the contrast between the two love interests. Yes, there's a triangle, and ordinarily I'd be yawning at the merest whiff of one but I don't know which of the two guys I prefer yet! Also, it's really not that important to the story, at least not in The Iron King, and I hope it remains somewhat of a background detail and stays out of the major plot in the future books.
The characterisation was best for Puck and Ash, but they stand out from the rest of the fey with their morally ambigious natures. It's more difficult to figure them out than most of the other characters. I loved Grimalkin the best, however, and I hope he appears a lot in the other books. I can't tell what he wants, ultimately, but he is very funny and clever.
I am going to largely reserve my judgement until I have read the rest of the series, but I enjoyed The Iron King and would recommend that you give it a try if you've enjoyed other stories set in the world of the fey.
If you've already read amd loved The Iron King, some suggestions for you:
Tithe, by Holly Black – another story about a faery changeling, but this time, the main character is the changeling
Ash, by Malinda Lo – a retelling of Cinderella in which she makes a deal with a powerful fairy, rather than being saved by a fairy godmother