This book is the second in a trilogy and therefore this review will inevitably contain spoilers for the first book, A Great and Terrible Beauty.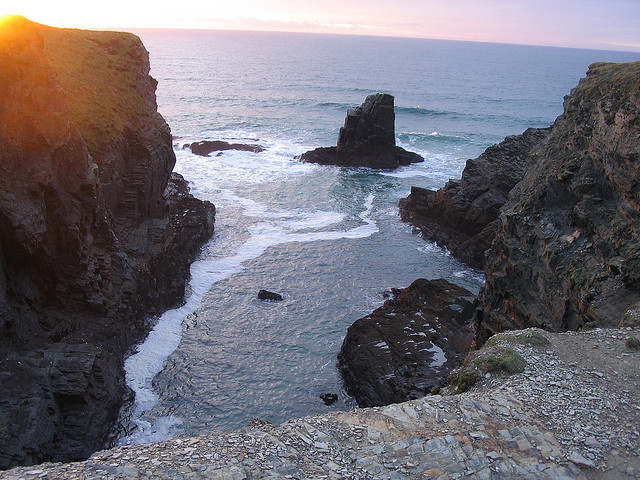 Rebel Angels picks up shortly after where A Great and Terrible Beauty left off. Christmas is approaching and Gemma, Felicity, and Ann are mourning Pippa's death. Gemma is particularly shaken because she blames herself for failing to save Pippa, and has begun having nightmares about it. She has refused to go into the realms ever since, while Felicity and Ann are desperate to return to the beautiful world where almost everything they wish can become true.
Eventually Gemma decides to try visiting the realms once again, where the magic is now loose and can be wielded by the strange, terrifying, and distrustful creatures that live there. The trio find many things waiting for them: a friend thought lost, would-be allies, and mythological enemies. Kartik returns, to set Gemma on a quest to find the Order's ancient temple and bind the magic. But what he doesn't tell her is that the words he has given her will bind the magic to the Rakshana's control. Meanwhile Gemma has been having visions of three girls dressed in white, warning her about a woman who led them to their deaths. Circe is still after them, so the arrival of a new teacher at school makes Gemma increasingly suspicious. She doesn't know who to trust – if there is anyone she can trust.

I found Rebel Angels more convincing than A Great and Terrible Beauty. The lengthy, overly poetic descriptions were toned down a lot and Gemma seemed much wiser than she was in the first book. The plot was gripping, and although I had strong suspicions about what was going to happen (and was right), the atmosphere of mistrust made me doubt almost everyone and wonder who would turn out to be on Gemma's side in the end. Each of the girls grows stronger in this novel and that was really exciting too – I'm looking forward to finding out where their destinies lie in The Sweet Far Thing, the final book in the trilogy.
Like before, much of the action takes place in the realms, but Libba Bray doesn't neglect the world outside. We get to see the girls' families, which introduces further emotional conflict into the story. Gemma meets a new suitor and there were some interesting revelations about both major and minor characters that kept me reading on at high speed. I loved the historical detail – the girls take a ride on an Underground
train for the first time, attend balls and a private members' club, and
go Christmas shopping.
My favourite thing about A Great and Terrible Beauty was the undertones of Victorian-girls-vs-the-patriarchy, and we get to see more of that in Rebel Angels. The girls are all getting older and having to deal with their impending futures, which are all potentially pretty horrible. Gemma and Felicity are expected to become good, respectable wives, and whilst Felicity acts out, embarrassing her parents and jeopardising her reputation with low-cut gowns and outrageous behaviour, the more thoughtful and cautious Gemma struggles with the knowledge that she will probably have to keep her powers secret from any future husband. Ann is only at Spence in order to learn enough to be able to work as a governess for her cousin's children, and she is beginning to resent the expectation that she will spend her life in servitude. Rebel Angels provides us with all the typical historical novel frivolities: beautiful gowns, balls, elegant gentlemen – but doesn't shy away from the truth about the limited choices available to young middle-class women at this time.
I loved the quest through the realms. The journey had the right mix of magic and horror, and was a great counterpoint to the events taking place in London. On the one hand, everything is much simpler in the realms, where the girls are free from the restrictions of social convention. But on the other, there are rules and creatures that they don't understand. Beings from mythology and the spirits of the dead cause trouble and threaten their lives, but they still keep going back because the adventure in the realms is much more exciting than their expected futures outside.
If you enjoyed A Great and Terrible Beauty, you should definitely read Rebel Angels, as it is even better. I can't wait to read The Sweet Far Thing – it's on my Christmas list for sure!