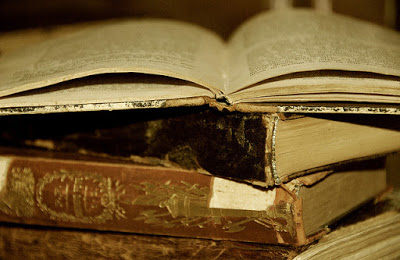 Gemma Doyle is bored of living in India with her parents, wanting desperately to go to London, to school and to parties. It's after yet another argument with her mother that she runs off, only to collapse, pulled into a vision of her mother, killing herself to escape a monster from the shadows. A vision that it turns out, showed her the truth. Her father is devastated, drowning his sorrows in laudanum, and they move back to England, where Gemma is sent to boarding school, to be trained, like most of the other girls there, as a proper society wife.
At Spence, the school, she has to share a room with scholarship student Ann, who is endlessly teased by Admiral's daughter Felicity, and her best friend Pippa. They turn against Gemma too, until she discovers a secret Felicity has been keeping. But can she keep her visions secret from her new friends? Does she want to? And should she be paying attention to the dire warnings from Kartik, a young man she met in India, who has followed her to tell her that she should ignore the visions, and certainly never try to bring one on?
I really liked the atmosphere in A Great and Terrible Beauty – it's a mixture of so many things. There's gossip, bullying, vying to be in the in-crowd, and all that typical teenage stuff. But there's also magic, concern for one's reputation, prudery, lust, and rebellion. I found some of the descriptions a bit annoying, verging on purple prose in places. This didn't detract too much from my enjoyment of the book though, as I liked the characters and the Victorian-girls-vs-the-patriarchy plot line so much, and I can appreciate that it's a hard thing to try to recreate the narrative voice of a girl from 1895, whilst trying to make her and her friends relevant to modern teenagers. The whole book is written in present tense, and I just have to say, props to Libba Bray for pulling that off, as I usually drop into past tense after a couple of paragraphs of writing and have to convert the earlier sections to fit.
I would recommend this book to anyone who likes reading about girls with magical powers who want to use them and take charge of their own lives, boarding-school stories, and or the Victorian era.
PS. I'm afraid my reviews are getting shorter and not going through so many drafts because I'm running out of time to fit them all in before the end of the year. Apologies to all.