I've decided to do something a bit different this week! I've already done my Top Ten Favourite Romances, so this time I'm going to share books that were so beautifully written, I swooned at all the gorgeousness.
Top Ten Tuesday was created and is hosted by The Broke and the Bookish.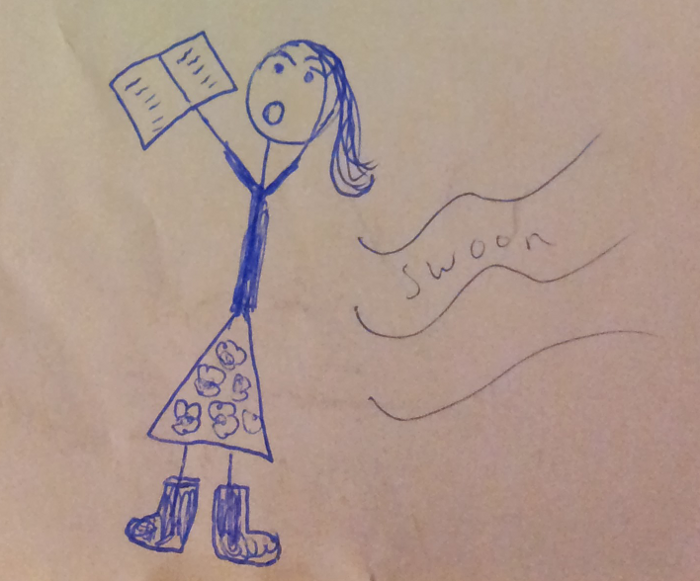 Top Ten Books That Will Make You Swoon
1.
Ghostwritten, by David Mitchell
– this is one of my favourite books of all time. It's neither a novel nor a collection of short stories – every section tells a different story and they are all intertwined, but it's not immediately obvious how they connect to each other. Instead, the connections are revealed as you progress through the book, and when you read it for a second time.
4.
Dramarama, by E. Lockhart
–
why is this out of print?
Gossip, glitter, theatre camp, and a protagonist who goes on a really interesting emotional journey. I read it in 2011 and am itching to reread it, it's so often on my mind.
5.
Swordspoint, by Ellen Kushner
– this isn't going to be everyone's cup of tea, but was it ever mine! Swordfighting, decadence, intrigue…writing this is making me want to reread it!
10.
The Complete Works of Shakespeare
– because it's Shakespeare, duh.
How did you interpret this topic? Did you choose swoonsome romances, wonderful writing, both, or something else?