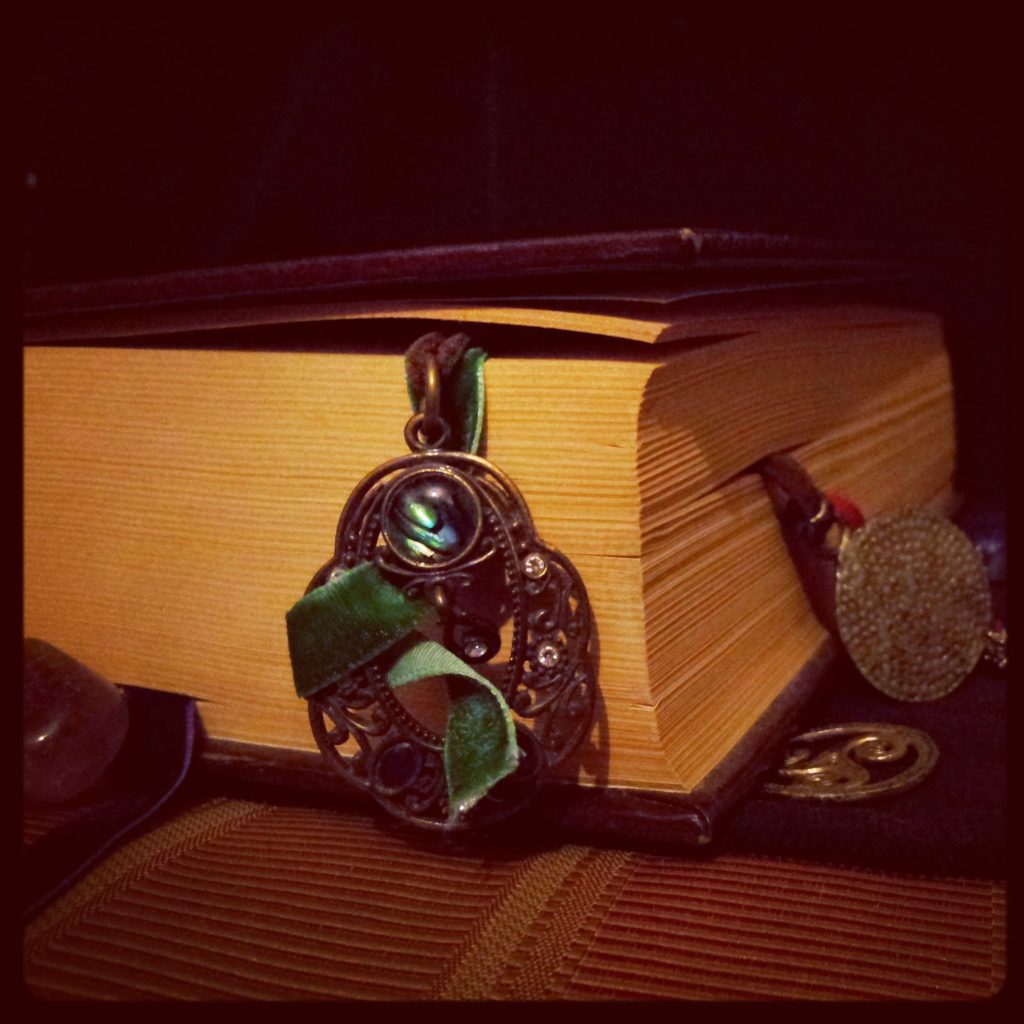 Luke Lexton is pleased to be finally old enough to become a member of the Malleus Maleficorum, a secret brotherhood of men sworn to rid the earth of witches. His initiation ceremony involves three trials, the first two take place that evening, but he is given a month to complete the third and final task: kill the witch selected at the ceremony, or his own life will be forfeit. He is nervous, but determined – the witch is only a teenage girl, though she comes from what is known to be one of the most powerful families.
The girl is Rosa Greenwood, whose formerly wealthy family of witches are now depending on her to make a good match and secure their social and financial standing. Although she doesn't feel ready for marriage, they have chosen the man they want her to persue, and she wants to save her family's country house and hold onto the happy memories of the place from when her father was still alive.
In order to get close enough to Rosa to kill her, Luke becomes a groom in the Greenwood household. But when he meets her, he discovers that she is not heartless and cruel, like the witches that he has been brought up to hate, and his resolve begins to weaken…
Witch Finder is a prequel to the Winter trilogy, which I haven't read yet, so I was a bit concerned that I would be diving into a world that I wouldn't understand. Happily, this wasn't the case at all.
The story is told with alternating points of view. Rosa and Luke, the two narrators, come from very different backgrounds and contrast nicely. I preferred Luke and thought he was the stronger of the two characters. Rosa is kind and sweet and therefore most interesting when she is angry! I'm looking forward to seeing her develop. Hopefully we'll get to see a lot more of her magic.
I really liked the way in which fantasy is blended with historical realism. Rosa, as a young woman in the Victorian era, does not have a particularly pleasant life. Her family are upper-class witches with very little money, so Rosa has many rules to obey and social pressures to conform to, and must dedicate a lot of time and energy to hiding the fact that she is on the verge of poverty. Marriage will mean giving up any independence as once married, her husband will own her and all her property. Her mother and her brother, Alexis, want to marry her off to stabilise their own financial and social positions and don't care about her future happiness. There are quite a few scenes that I found difficult to read, when characters act particularly cruelly towards each other, but they gave the story a lot more gravitas than it otherwise would have had and I'm glad they were included. I also liked the details about servants and factory work.
My main criticism is that there was not much explanation of how magic works in this world. At one point Rosa mentions childhood spells, but doesn't explain how witches learn to use magic, or where it comes from. Rosa is more powerful than her mother and brother, and I wondered why. However, I expect that the Winter trilogy covers this, so many readers probably already know all about the rules of magic and don't need a second explanation here.
I wasn't a massive fan of the romance, but it is more of a slow-burner than an instalove, and I'll be interested to see what turns the story takes next in the sequel, Witch Hunt, out later this year.
Many thanks to the publisher for allowing me to read Witch Finder through NetGalley.
Witch Finder was the Bookish Brits Book Club choice for February 2014! Find out what we all thought of it by watching the video below: