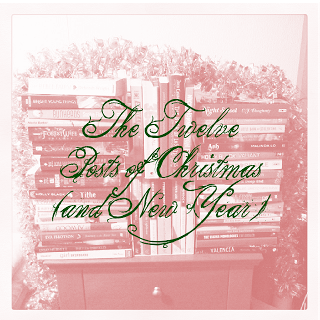 Today I'm playing Santa and imagining that I'm shopping for some of my favourite characters!
I would give Polka-dot a penguin-shaped dog toy, inspired by the cover of my edition of The Boy Book.
To Princess Amelia Mignonette Grimaldi Thermopolis Renaldo, I would give a copy of She-Wolves: The Women Who Ruled England Before Elizabeth, to help her rewrite her list of the ten women she admires most, and get on Grand-mere's good side.
Julia from The New Girl would get a list of websites that shewould enjoy looking at, where she could make new friends with similar interests and stop moping around.
To Ann Bradshaw, I would give a really beautiful dress of her very own. Poor Ann has it hard and I think that owning something lovely would lift her spirits.
I'd give Ananka some library cataloguing software – she needs some sort of system to keep track of all the books in her house.
To Jeane, my fictional BFF, I'd give lots and lots of Haribo, and a list of the top ten videos of dogs on skateboards, with ratings for cuteness and for hilarity.
If you were going to give Christmas presents to your favourite fictional characters, what would you give and to whom?