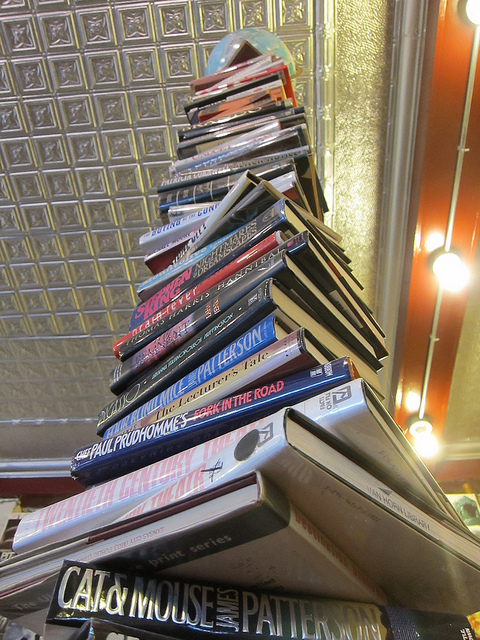 I haven't done one of these in a while so you'll find some of these links were posted two months ago! Enjoy!
Beth Bloom, author of Drain You, talked to Jamie of The Broke and the Bookish about 90's culture and life as a teen in that decade. I was not a teenager until the year 2000, so I found it really interesting. On the same blog, Tahleen takes a literary trip to Hawaii is a great book list.
C.J. Daugherty has posted an extract from Night School: Legacy which has made me even more excited about its upcoming release. There is also enormous novelty value in the fact that I've actually read Night School – this is one of the few times since I started this blog that I've read the first book in a series before the promotion starts for the second!
Luisa Plaja shared her favourite 20th Century UKYA books. It can be easy to get swept up in the tide of new releases and forget about authors' backlists, but I love reading about YA/teen fiction that isn't so recent, and I've reviewed a fair bit of it myself.
I really liked Clover's twist on the Top Ten Kick-Ass Heroines theme for Top Ten Tuesday.
For Halloween, For Book's Sake gave us Beulah's My Three Favourite Scary Sisters, and a Top 5 Short Story Collections for Halloween.
I missed seeing this in time to post it when you could still make a reservation, but isn't this collection of clothing made from book-patterned fabric absolutely amazing? (Via Rie of The Awkward Turtle Breeding Ground, who also shared thatmadgirl's plan for a fanfiction storytelling card game.


If you're trying not to buy any more books for yourself in the run up to Christmas, SisterSpooky is here for you. But if you just can't stop, Makeshift Bookmark presents Top Ten Rationales for Obsessive Book Buying.
On a more serious note, Cicely tackles the subject of slut-shaming in YA. Happily, I don't come across it too often, especially in UKYA, but occasionally I will read a book in which the shy, self-deprecating, romantically-inexperienced protagonist has a mean-girl enemy that she, and apparently the author, considers to be too promiscuous. It's not only wrong, but also lazy, to rely on outdated stereotypes of good girls vs bad girls for characterisation.
No favourite reviews this time, as I felt like I was promoting the same few blogs over and over again. They are of course wonderful, but variety is the spice of life. I have added a few new blogs to my RSS reader recently, so hopefully I'll be turning the spotlight onto them next time.