Warning: This review contains minor spoilers. This book has also been published as Keeping the Moon.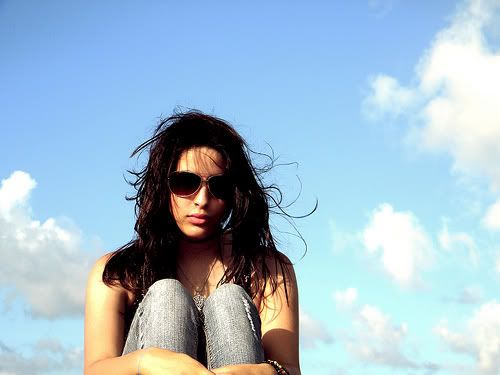 Colie is the daughter of Kiki Sparks, the latest sensation to sweep the USA, a fitness guru with her own infomercials, TV interviews and a whole line of merchandise. When Kiki goes off to promote her message worldwide, Colie is sent to stay with her eccentric aunt, Mira, in the seaside town of Colby. Colie is angry about this; Colie is angry about everything. Kiki Sparks is known for being cheerful, determined, and relentlessly confident, but Colie is still haunted by the Fat Years, when it was her and her mother against the world, and by the cruel taunts of the other people at her school.
Colie is confused by Mira's self-acceptance, and her strange lodger, art boy Norman. Then she gets a job at the Last Chance Bar and Grill and starts working alongside Morgan, who becomes her friend almost instantly, and Isabel, who is beautiful, judgemental and cold, but close to her best friend Morgan. This summer has the potential to change everything for Colie, if she takes the risks.
Whilst re-reading Last Chance
for Body Image and Self Perception month I wondered why on earth I have not read any other novels by Sarah Dessen! My copy of Last Chance was free with an issue of J-17 magazine, and I have read it several times over the eight years(!) that I've had it, but somehow it never occurred to me to read more of her books! Bizarre! I really, really like this book.
The characters are great. There's an art boy in it, which is always good, but my favourite is Mira, who is a shamelessly weird greetings card designer working on a range of quirky condolence cards. I wish I could be as confident in my own strangeness. I also find Isabel fascinating, because she isn't immediately nice to Colie, and she tends to judge people harshly, but she has her own strange kind of charisma and eventually you realise that Colie is just as guilty of judging people, she just has different standards. This is one of those wonderful books in which the author manages to juggle the development of several characters, and most of them do change in some way by the end of the book. It's far from being a simple makeover story as Colie has her own influence on some of the other characters.
I thought that it was interesting that once Colie had lost weight, Caroline Dawes, her main enemy at school, moved on to using sexual slurs against her. Women are frequently judged in this way, so it seemed very true to life, and it really affected Colie's self-esteem. She knows that the things Caroline has said about her aren't true, but she feels bad that other people see her that way, and when Caroline calls her a slut in front of Norman and Isabel, she becomes frightened that they will think that's it's true. It's such a weighty accusation that she believes that they will take Caroline's word for it.
I found this book really uplifting when I read it as a teenager. I longed for someone to give me a makeover and tried really hard to take in the messages about confidence. They still haven't gotten all the way into my head, to be honest, but I think it helped me understand different kinds of people more.
I strongly recommend Last Chance, and I should read more Sarah Dessen novels myself!