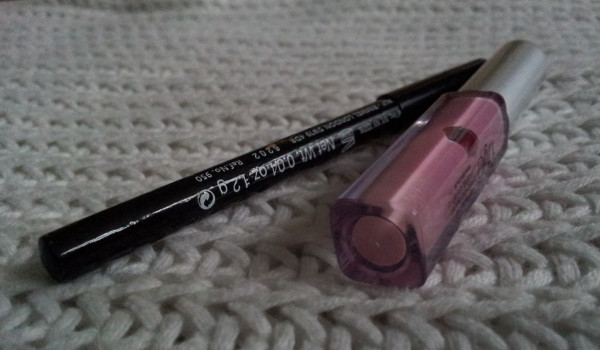 Ella doesn't want to go back home, but her first year at college is over and she can't avoid going back to confront the reality she ran away from: her past, and her fears about her changing relationship with Micha, her
best friend since childhood. Micha had refused to let her go,
telephoning colleges and asking for her, hoping that he could find her
and explain his feelings. Now she's back, he wants to make his move, but she is determined to cling to the calm and collected façade that she built during her time away, to protect the old, impulsive Ella who couldn't handle her life anymore.
If you follow me on Twitter, you might have noticed that I'm quite positive about the concept of 'New Adult'. As much as I love YA and always will, I've been wanting for years to read more coming-of-age stories about characters in their twenties. I like the idea of a marketing category for books like this to make them easier to find – I think anything that helps people find books they might enjoy is a good thing. When I was invited to read and review The Secret of Ella and Micha, a New Adult title that has already made the bestseller lists in the USA, I jumped at the chance, because I hadn't read any New Adult books before and I wanted to see what the hype was all about.
The Secret of Ella and Micha is essentially a romance, albeit one in which the protagonists also have serious family issues to deal with. Unfortunately, this book was the next book I read after the wonderful Pushing the Limits, which probably set it up at a bit of a disadvantage, especially as it features similar issues. The Secret of Ella and Micha is definitely more adult, and maybe more realistic in some ways, but I have to admit that it didn't move me in the way that Pushing the Limits did.
The Secret of Ella and Micha is a much shorter book, and the characters are all drawn more quickly. My favourite thing about this novel is the setting. Ella and Micha's background is almost completely different from mine, and I enjoyed discovering this small town where the young people have nothing much else to do than throw parties and go drag racing. I thought Lila, Ella's roommate, was really intriguing and enjoyed finding more out about her.
When it came to the romance, I often wished that Ella and Micha would just get on with it, instead of acting up around each other and attempting to resist the inevitable. Many readers will probably enjoy the drawn-out tension, but I found myself wanting the story to hurry up so that I could find out how things would work out once they decided to date, and see
how they would handle all the challenges of life together.
I didn't feel like the story really needs to be New Adult, because although Ella is a university student, almost all of the action takes place in the town where she grew up, and apart from her student status providing a reason for her to have left town for several months, and to return bringing a stranger (Lila), it doesn't add anything to the story. Ella might as well have been a teenager who moved away with a parent or other relative and then came back. The story was more about resolving issues from her past than negotiating her future, and I think I would have been more excited about it had it been the other way around, because that's the kind of content that I want to see in New Adult. Maybe Ella's future is dealt with more in the sequel, The Forever of Ella and Micha. I'll have to read some reviews and find out.
This is quite a minor criticism, but I think the text could have done
with an extra proofread or two – I spotted several spelling, grammar and formatting
mistakes.
I'm not entirely sure that The Secret of Ella and Micha was my kind of book in the end, but if you're looking for a romance that touches on tough subjects, it might be one for you. Honestly, it seems likely that I'll skip the second in the series, but I might keep an eye out for the third, The Temptation of Lila and Ethan, as I found Lila and Ethan, Ella's roommate and Micha's best
friend respectively, to be quite likeable and interesting, and I wanted to know what was going on between them when they went off alone.