The Bookshop Book, by Jen Campbell, is about weird and wonderful bookshops all over the world. It is the official book of the 2014 Books Are My Bag campaign, and I was lucky enough to be invited to take part in the blog tour and receive a copy of the book. It's a gorgeous hardback, full of great stories and characters, and I was delighted to interview Jen. I hope you enjoy reading my questions and her answers.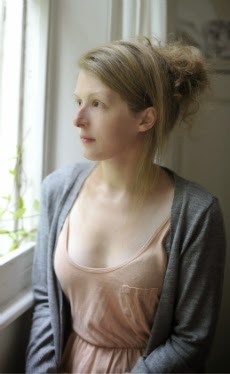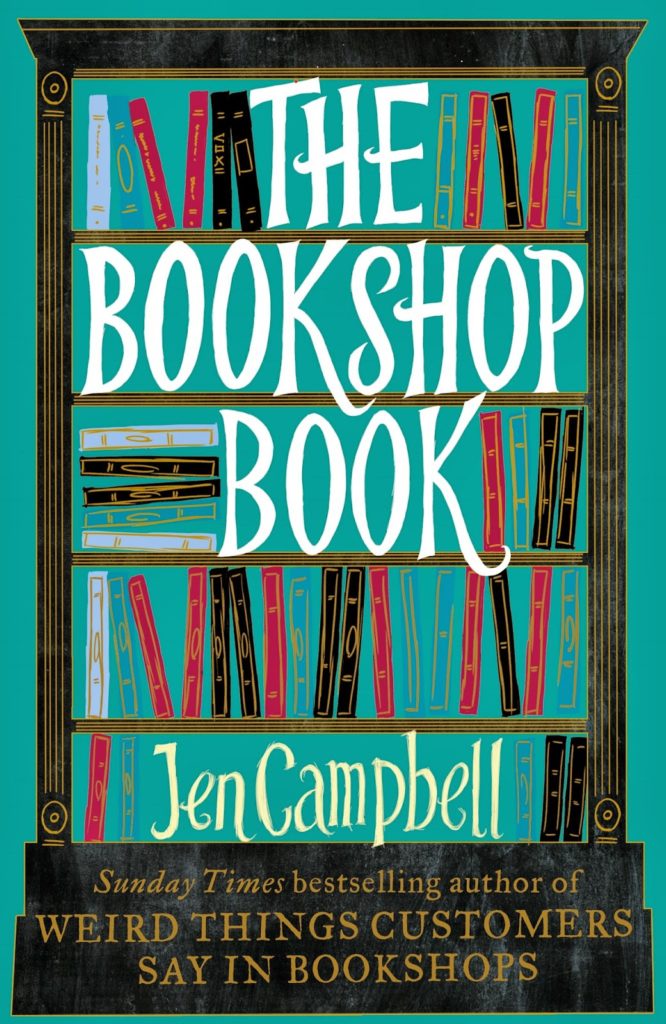 First up, I'd like to say how much I've enjoyed reading The Bookshop Book. I think it's made me love bookshops even more! I don't think I'll ever travel anywhere again without first checking The Bookshop Book to see if there's an amazing bookshop nearby that I could visit! The Weird Things Customers Say in Bookshops books are definitely going on my Christmas list, I'd always planned to read them anyway, having heard a fair few weird things in my own time as a bookseller.
I was stunned by how many bookshops you managed to mention. How long did it take to research and write the book?
It took just over a year – I think I could have gone on and on, but I had a deadline (which was helpful, really, because it meant I had to prioritise!). It was a pretty intense year of research, whilst still working, and trying to travel to places in between work, too. But it was a lot of fun!
I saw in the guest post you did for A Daydreamer's Thoughts that you visited the bookshops in the UK and Europe, and talked to the owners of bookshops around the rest of the world via Skype. Which of the bookshops that you didn't get to visit would you most like to go on a trip to?<
That's a tough one… I definitely want to get to El Ateneo in Buenos Aires; it's so beautiful! I'd also love to get to Jinbocho – Tokyo's Book Town, Librarie Papillion in the Mongolian Steppe, and Paju Book City – a purpose built bookish town in South Korea with over two hundred bookshops and publishing companies, founded on principles of peace. I mean, who wouldn't want to go there?
I would love to visit any (or all!) of those! On the subject of bookshops I can't wait to visit, as you know, I got very excited about the concept of a shop that sells both hats and books. If you could run a shop that sold books and just one other thing, what would that other thing be?
Ooh, that's an excellent question. There are some odd combination bookshops – a bookshop in Greece that's also a laundrette, a bookshop in the UK that's also an ice cream parlour, a bookshop in Kenya that also sells cows…. Perhaps I'd have a bookshop that also sold tea. I don't just mean that I'd have a cafe, I mean I'd have aisles of tea from all over the world. We could then pair up different tea bags with books that originated from, or are set in, the same place.
I love that idea! I would definitely visit a bookshop that matched tea with books. In The Bookshop Book, you feature short pieces by different authors, in which many of them describe their fantasy bookshops. What would your fantasy bookshop be like? And while we're on the subject of imaginary bookshops, do you have a favourite fictional bookshop from a book, film, TV show, or play? (I assume there must be a bookshop in a play somewhere!)
I'd love to have a bookshop in a forest – with treehouses to read in, and barns that each house a different genre. There'd be lots of fairy lights and Alice in Wonderland references. My favourite fictional bookshop is a toss up between the bookshop in You've Got Mail and Flourish and Blotts.
Some of the bookshops featured have long, rich histories dating back centuries, but I think we should take a moment to remember bookshops past. Do you have a favourite historical bookshop, or a bookshop now closed that you wish you could visit one last time? Or both!
I'd like to have gone to Walter Swan's bookshops – they closed when he past away a decade ago. He was a bit of a character, and I'd love to have met him. Here's the extract from The Bookshop Book with the (slightly ridiculous but excellent) tale of his bookshops.
Walter Swan was born in 1916 and grew up in an old mining town in Arizona. When he was young he enjoyed sharing stories and going on adventures with his big brother, Henry. Later on in life, Walter's wife Deloris said he should start writing some of these stories down, so he did. Walter would recite them, and Deloris would record them, because Walter wasn't very good at spelling.
After typing each one up, she'd put it in a box. Within several years the box was overflowing, and Walter decided to send the stories off to publishing companies all across the States. He got rejections from every single one.
In 1990, therefore, when Walter was seventy-four, he took out a loan so that he could pay a Tucson vanity publisher $650 to print 100 hardback copies of his book, Me 'n' Henry. Not really nowing much about the bookselling industry, Walter then went around local bookshops to see if they would stock it, and was horrified to discover they would want 40% of the profits if they sold any.
So, what did Walter do? Let them take the profits?
Nope.
Give up?
Nope.
Walter's plan was to open his own bookshop. Not just any bookshop, but one called the One-Book Bookstore: a bookshop that only sold copies of his book, and nothing else. Walter and Deloris remortgaged their house, and opened their shop on Main Street in Bisbee.
How many copies did they manage to sell? Seven thousand!
Walter published three more books, and opened a bookshop next door called the Other Bookstore, so he could sell those there. He said he couldn't possibly sell them in the One-Book Bookstore, because that was just for his first book.
By the time he passed away in 2004 he had sold more than 20,000 books.
Thank you Jen for agreeing to be interviewed!