This week I am on staycation (in my own house, going elsewhere would be a holiday, don't @ me), so naturally, I'm dreaming of getting to visit places that are a little less familiar, and I thought it would be a great time to compile a list of places in books I would love to visit on holiday/vacation. This includes some places in different time periods, as well as some that are fully fictional – so let's just imagine that interdimensional travel is possible!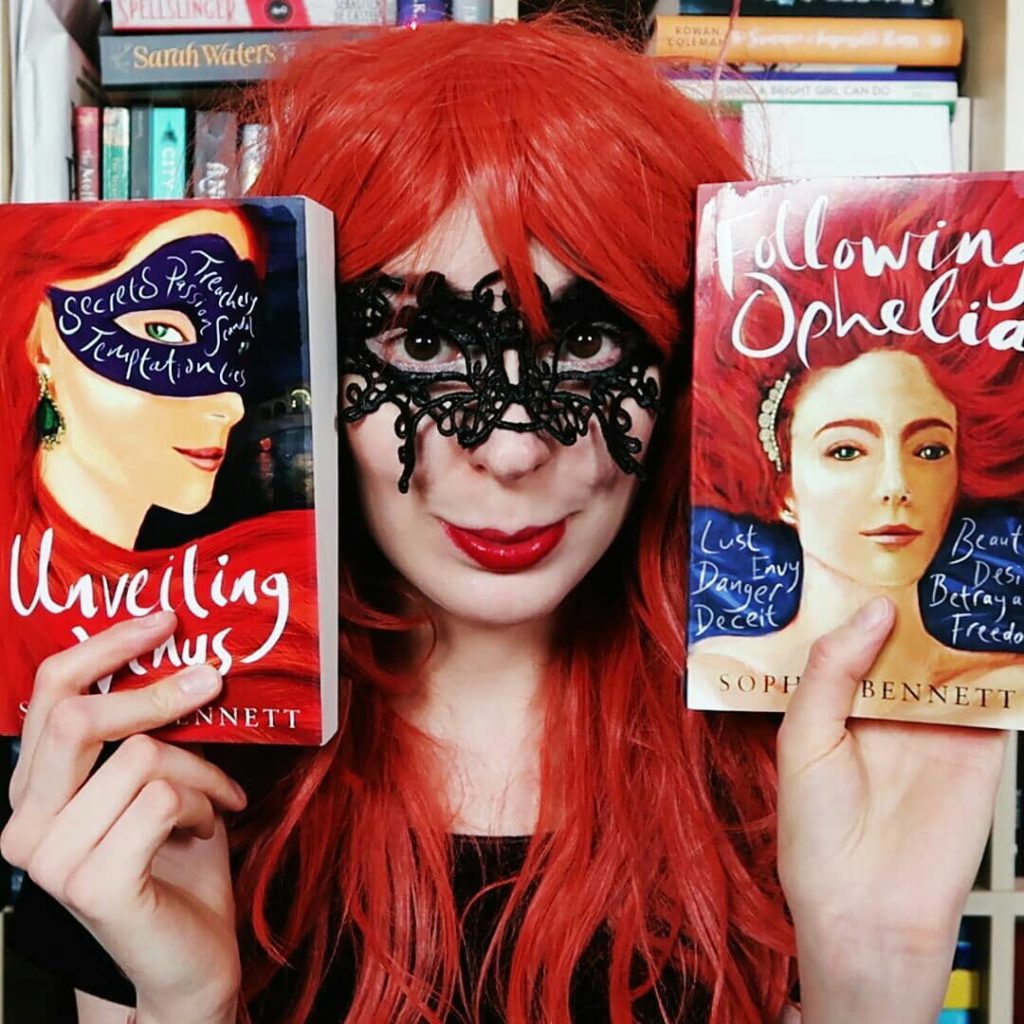 1. Skyllea from In the Ravenous Dark by A.M. Strickland
A lot of amazing-sounding places in fantasy books sound really dangerous, but Skyllea, where the mages have colourful hair and everything is lush and green, might just be safe enough for a quick visit… We only get a brief glimpse of it in the book, so it would be wonderful to visit and explore! Although the book is set in dark, dangerous Thanopolis, where Rovan fights for her freedom and the freedom of those she loves, Skyllea made a big impression on me.
Buy: Amazon | Bookshop.org (affiliate links)
2. Surfside, from The Secret of Danger Point by Kim Dwinell
I would love to visit Surfside, the adorable seaside town setting for this paranormal mystery graphic novel. It just seems super-cute and a really friendly, safe place to hang out, even with the ghosts! I could imagine spending a long summer there, visiting all the different places we see in the book.
Buy: Bookshop.org (affiliate link)
3. The Japanese gardens described in Rootbound: Rewilding a Life by Alice Vincent
Rootbound mostly features gardens in the UK, primarily London, and if I was staycationing pre-pandemic I probably would have tried to visit some, so I discounted those for this list. Instead, in this world of interdimensional travel, I'd go to Japan so I could see the different gardens there for myself.
Read Alice Vincent's newsletter
Buy: Amazon | Bookshop.org (affiliate links)
4. LA, as described in Emma Hearts LA by Keris Stainton
This cute romance for younger YA readers has a perfect holiday feel, even though the main character has moved to LA perfectly. There are loads of delicious details about the location – they go on a celebrity tour, wander around TV sets and check out different restaurants and cafes. It all made me desperately long to see it all with my own eyes!
Buy: Amazon (affiliate link)
5. The Italian castle in The Enchanted April by Elizabeth von Arnim
Okay, I don't actually want to go here right now. The Enchanted April's castle is beautiful and quiet, somewhere that you'd go to be left alone, as Lady Caroline does, and I've had quite enough of that thank you! But under pre-pandemic circumstances, it would definitely have been a must-visit.
Download for free from Project Gutenberg
Buy: Bookshop.org (affiliate link)
6. Venice, as described in Unveiling Venus by Sophia Bennett
The first book in this duology, Following Ophelia, is set in London, but in Unveiling Venus Persephone Lavelle (the artist's model formerly known as servant girl Mary Adams) goes to Venice to escape scandal and heartbreak. I have actually been to Venice, so this feels like I'm cheating a bit, but I would love to see it in earlier eras!
Buy Following Ophelia: Amazon | Bookshop.org (affiliate links)
Buy Unveiling Venus: Amazon | Bookshop.org (affiliate links)
7. The mountains of Switzerland, as described in A Season in the Snow by Isla Gordon
I am not normally one for daydreaming about cold temperatures, especially as I have no interest in skiing, snowboarding, or other winter sports. But this book made me reconsider the beauty of snowy landscapes and the potential cosiness of chalets. After a bereavement, Alice and her dog, Bear, go to live in Switzerland, in a friend's chalet, for several months. It's a bittersweet story that made the most of its location – and despite the marketing, isn't really a Christmas novel as only a tiny portion of the story features the festivities. So you can read it any time of year!
Buy: Amazon | Bookshop.org (affiliate links)
8.  Australia, as described in The Lucky Escape by Laura Jane Williams
Yes, Australia is a whole, vast country. So what? If I could steal the entire honeymoon depicted in this book I would! That is almost what Annie, the protagonist does, after being jilted on her wedding day – her would-have-been mother-in-law lets her take the holiday and she brings an old friend with her. It's relaxing and luxurious and exciting – and with my magical interdimensional travel method, I wouldn't need to do the long flight!
Buy: Amazon | Bookshop.org (affiliate links)