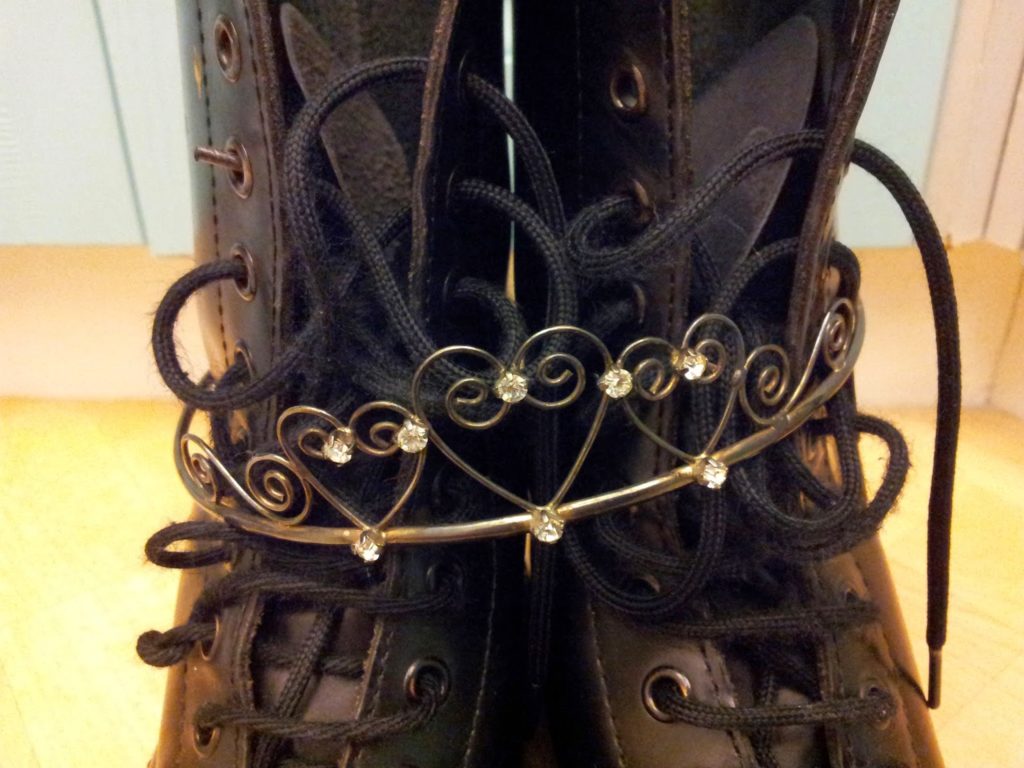 Mia Thermapolis thinks she's just an ordinary girl with a couple of big problems – her mum is dating one of her teachers, and she can't get the boy she likes to notice her. Then her dad reveals that he's the Crown Prince of Genovia and everything gets a lot more complicated. Mia falls out with her friends, starts getting followed by paparazzi, and perhaps worst of all, has to endure princess lessons with her grandmother…
I'd say that the film of The Princess Diaries is one of my guilty pleasures, except that I don't feel guilty at all. I just love it. I'd always intended to read the book series at some point, but didn't get around to starting it until it was chosen as one of the Bookish Brits book club reads.
It's quite different from the film – Mia's dad is still alive, and her grandmother is a lot less likeable as person, but a lot funnier as a character! Although Grand-mère is one of my favourite characters in the book, she annoys Mia almost constantly. The plot develops at a slower pace so I think that the film must contain material from other books.
It's a sweet and funny book and Mia is a great narrator. I think this is regarded as a teenage classic and with good reason –  many little girls dream of becoming a princess, but as teenagers most of us come to realise that it wouldn't be such a good thing! The whole cast of characters is fab, from Mia's best friend Lilly to her driver/bodyguard Lars. I liked the romantic elements, but most of all I loved the different friendships and how they develop.
I'm really looking forward to reading the rest of the series and finding out more about Mia, her family and friends. Have you read this series? What did you think?
We read The Princess Diaries for the very first Bookish Brits Book Club! You can watch the results below: